IEU's Computer Games Certificate Program teaches you how to design and develop next generation computer games like:
first/third person shooter
turn-based/time-based strategy
networked multi-player games
games played on multiple platforms
See where your artistic and programming skills can take you in the world of computer game development!
For more information, call (0232) 488 81 22 or e-mail the Software Engineering
Department.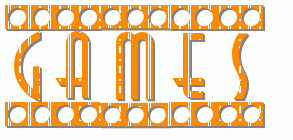 Click here to reach our students' game projects.